The septic system is a key component for a household that does not have access to public sewers. These systems are designed to last up to 25 years if properly installed and maintained. Systems that lack proper upkeep are not only less likely to reach their expected lifespan but can cause a host of other problems for homeowners as well.
To help you get the most out of your septic system, C & H Disposal Service, Inc. offers professional septic tank services. Helping clients in southern New Jersey, our team specializes in cleaning septic tanks, seepage pits, and grease traps. Our offerings also include septic tank installation and repair, as well as septic system evaluations.
Our Septic Tank Services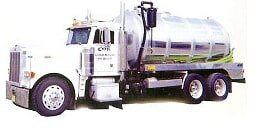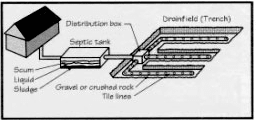 At C & H Disposal Service, Inc., we understand the crucial role septic systems play for households and are dedicated to ensuring your systems operate as intended. With a vast amount of knowledge and an extensive skill set, our team is capable of completing a variety of jobs regarding your septic system. We utilize the most effective techniques and the best equipment for every service. Our lineup of septic tank services includes:
Cleaning
Over time, sludge will build up on the bottom of your septic tank. This sludge must be removed to ensure your system continues to perform optimally. Our septic tank cleaning services entail pumping your system and removing all sludge. How often a tank needs to be pumped generally depends on its size, how often it is used, and the number of people in the household. We recommend following these guidelines:
For newly installed systems in households with up to two persons, pump every five years.
For an older or more poorly maintained system with three or more persons, pump every one to three years.
For bioactive systems, septic tank treatment dissolvable packets are available to keep your septic system working properly.
Maintain a 1,000 gal minimum
Repairing
Septic systems can stop functioning properly for a variety of reasons. Some of the most common issues homeowners run into with their septic systems include clogged pipes, damaged tanks, broken lines, and worn or missing baffles on the tank. We offer septic repair in South Jersey and Ocean County, tackling jobs with efficiency and safety to get your system performing correctly again.
Installation
In many cases, how well a septic system performs relies on how it was installed. Because the installation of septic systems directly impacts how well they function, working with experts who possess the necessary experience and tools to install your system correctly is crucial.
The team at C & H Disposal Service, Inc. is registered with National Environmental Health Association and members are certified installers for advanced treatment plants by Pennsylvania Septage Management Association, widely recognized as the leading septic system authority in the area.
Evaluation
Septic evaluations can be vital in the home buying or selling process. Evaluations can be used to protect the buyer and seller, but most importantly, they ensure that the wastewater treatment system is and will continue to function properly. Our septic tank evaluation process includes the following steps:
Locating the system
Pumping the tank to remove all solids and liquids
Inspecting the inside of the tank
Probing the disposal field
Checking the water level
Inspecting the ground surface for moisture and odors
An evaluation of each component leads to a conclusion about the overall system's condition. An evaluation is not a warranty or guarantee that the system will properly function for any period in the future.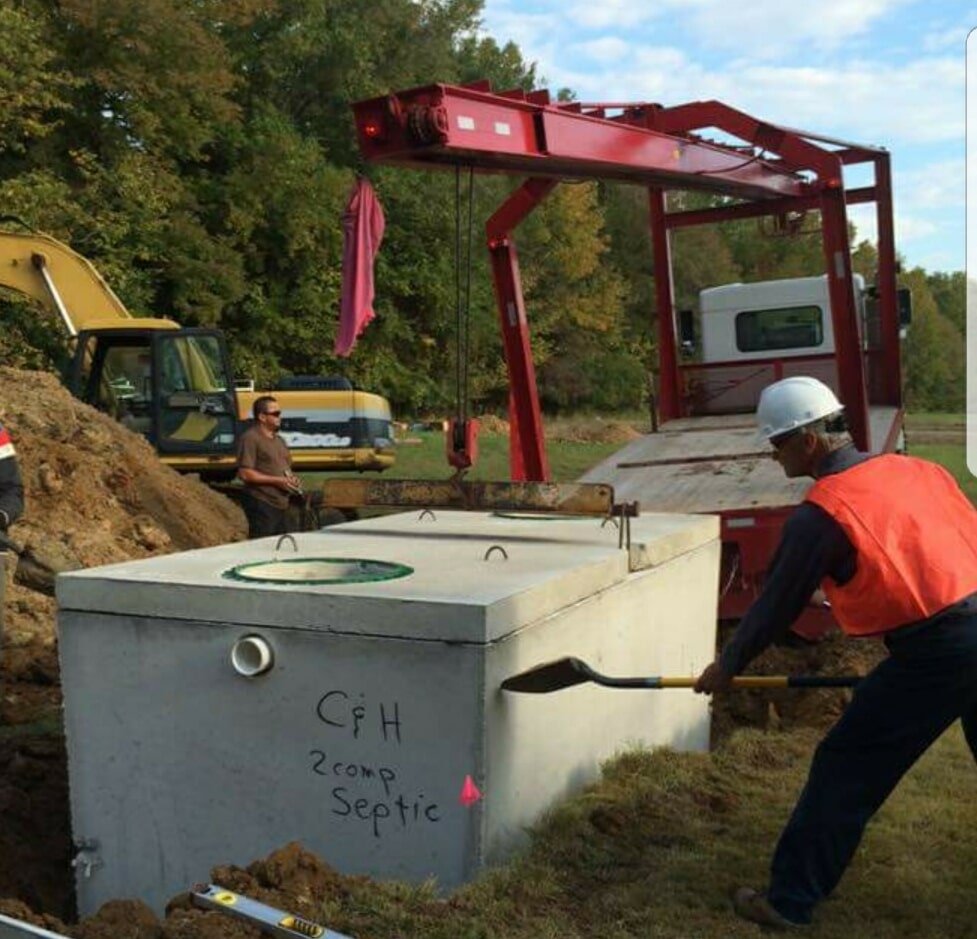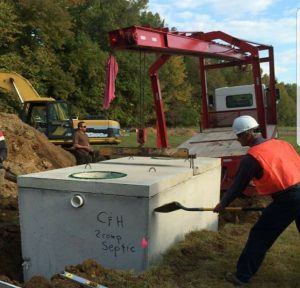 Call Today About Our Professional Septic Services
Keep your septic system in proper working order with the professional services offered by C & H Disposal Service, Inc. We are pleased to offer a full range of septic tank solutions to clients located throughout southern New Jersey (Salem, Cumberland, Gloucester, and depending on location Camden and Atlantic counties). Along with our septic services, we also deliver several other services that may benefit customers, including:
Excavation
Snaking lines
Filter cleaning
Hydraulic load testing
To learn more about our septic tank services, or how to enroll in our annual and quarterly septic reminder program, contact us today at C & H Disposal Service, Inc.